The ultimate tool for fleet managers
Connect your vehicles | C
ontrol your fleet remotely | 
Save Money
WE BUILT PLAYMOOVE CORPORATE AFTER 




LISTENING TO THE NEEDS OF THE BEST FLEET MANAGERS
"Fleets could be relevant costs in a company balance. We developed all the features of Playmoove Corporate combining our skills with fleet manager needs"
FABIO M.
Mission planning
Plan the mission, authorize the employee, control the trip, auto re-booking on the available vehicle in case of delays or maintenance issues.
Cost Manager
Keep every cost on your sight and make your fleet more efficient.
Back Office/Mobile Apps
Your cockpit and an easy app for your employees. 
Features
The entire flow is covered: plan the mission, authorize employees to drive the vehicle, keep an eye on their travels and analyze KPIs at a glance. Everything is managed remotely, for example the maintenance is scheduled and organized through the system and operators are empowered by a mobile application.
Complete Back Office
It's the Situation Room of your Company Mobility Department: build the mobility for your company and manage it!
Playmoove provides you with all the insights. The core system independently chooses the best vehicle for a specific mission considering distance, duration, rotation and percentage of the leasing already used.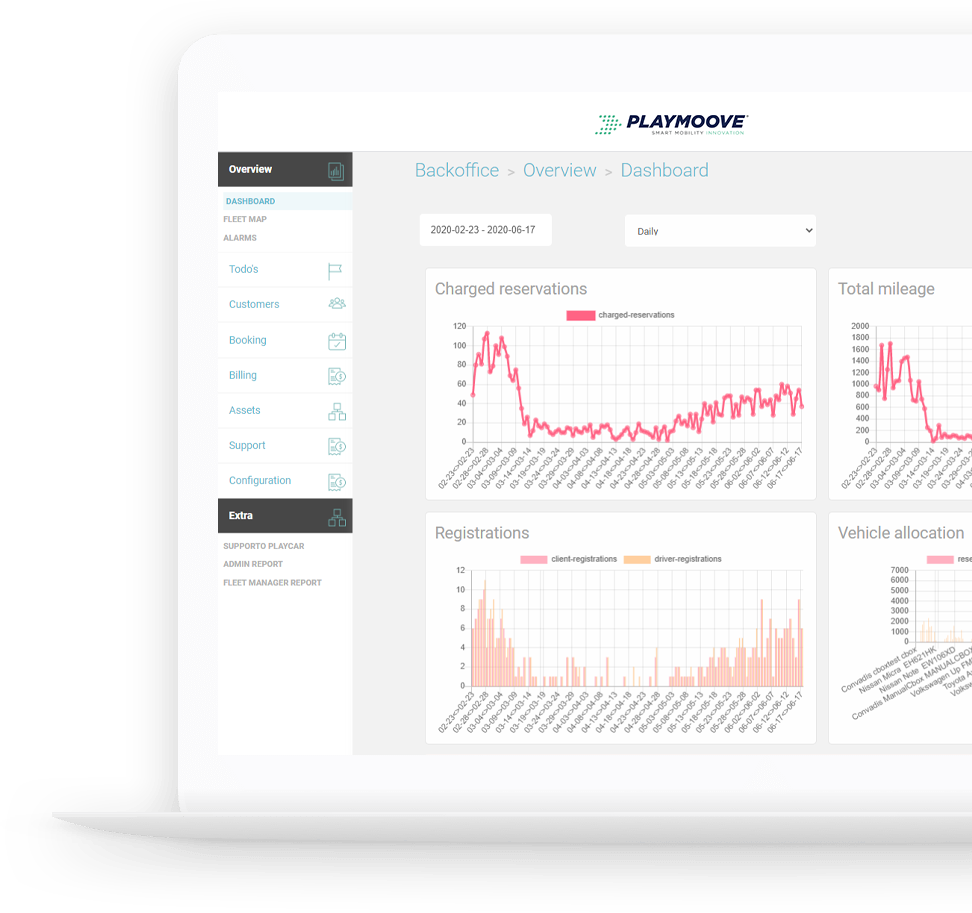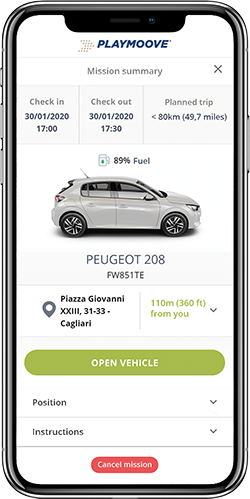 Mobile APP
Your employees are empowered by a Mobile App in which they can require a vehicle for a new mission, control the vehicle (open and close it), manage existing reservations, report a problem etc.
There is also a maintenance mobile application where operators receive all the data about damages, problems, sanitization rotation and emergency reports from users. 
KPIs Platform
Keep an eye on performances and costs. Playmoove KPIs Platform provides all your managers with tools to control every aspect of your fleet: usage, rotation, efficiency, fuel consumption, leasing… and a lot more!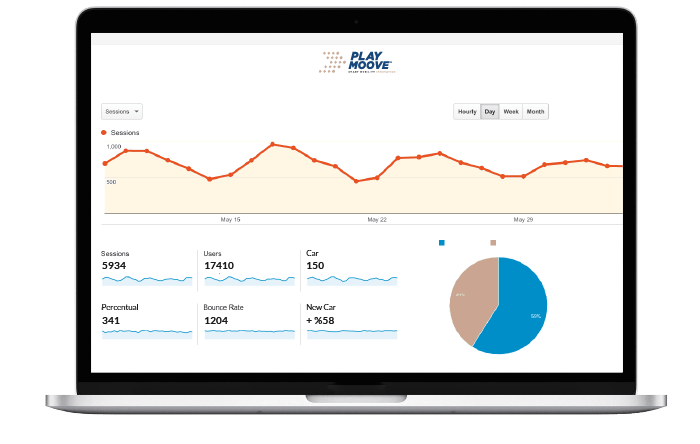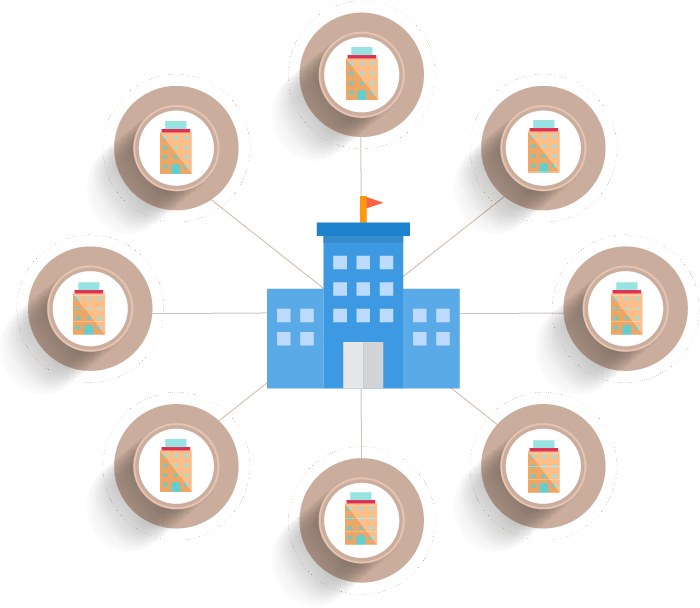 Federations
We designed the platform to fit every need:
you can have a master account to manage the whole fleet and sub-accounts associated with divisions and specific vehicles.
"Innovation is not just to create something new but also to improve something old"